EBB Rideworks release their – Eccentric Bottom Bracket
Are you looking for a state of the art bottom bracket, Ridework's have just released their new revolutionary EBB (Eccentric Bottom Bracket). it might just be what you're looking for.
Produced at our manufacturing facility in the UK,  the BB is CNC machined from aircraft spec 7075-T6 aluminium.
This EBB has a unique design means that we have zero play between the cups, this reduces risk of premature bearing wear.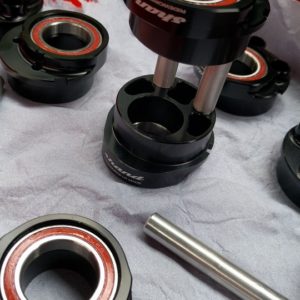 The unit requires no separate bottom bracket, it has integrated angular contact bearings for side loading and features 8.5mm of throw allowing you to tension your chain or belt drive single speed bike.
As we all know the weather plays a very important part in how long bearings last. Sealing is important, therefore manufacture our own seals in house to fit perfectly.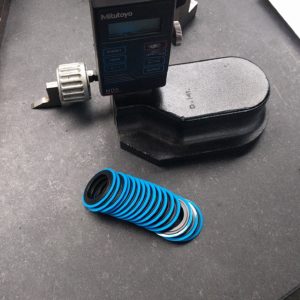 The EBB is easy to fit
The EBB is easy to fit, lightly grease the bolt posts and heads of the non-driverside half.
Apply grease to the alignment pins and the body of both cups. Slide the two halves of the EBB into the frame shell. Aligning and sliding the pins into their corresponding holes.
You can adjusted the tension by hand or by using a standard 52mm C spanner. Rotating the eccentric bottom bracket cups to find the required tension.
Always UK Made
Rideworks is a UK company that designs and manufactures bike parts in the UK, We pride ourselves in the precision and quality of our parts.